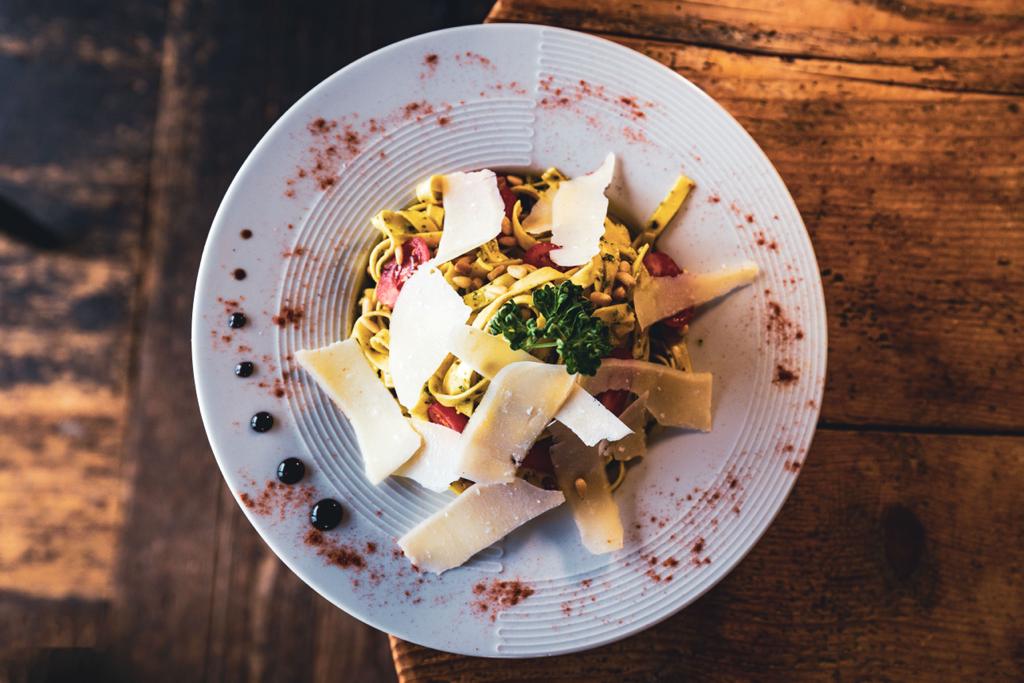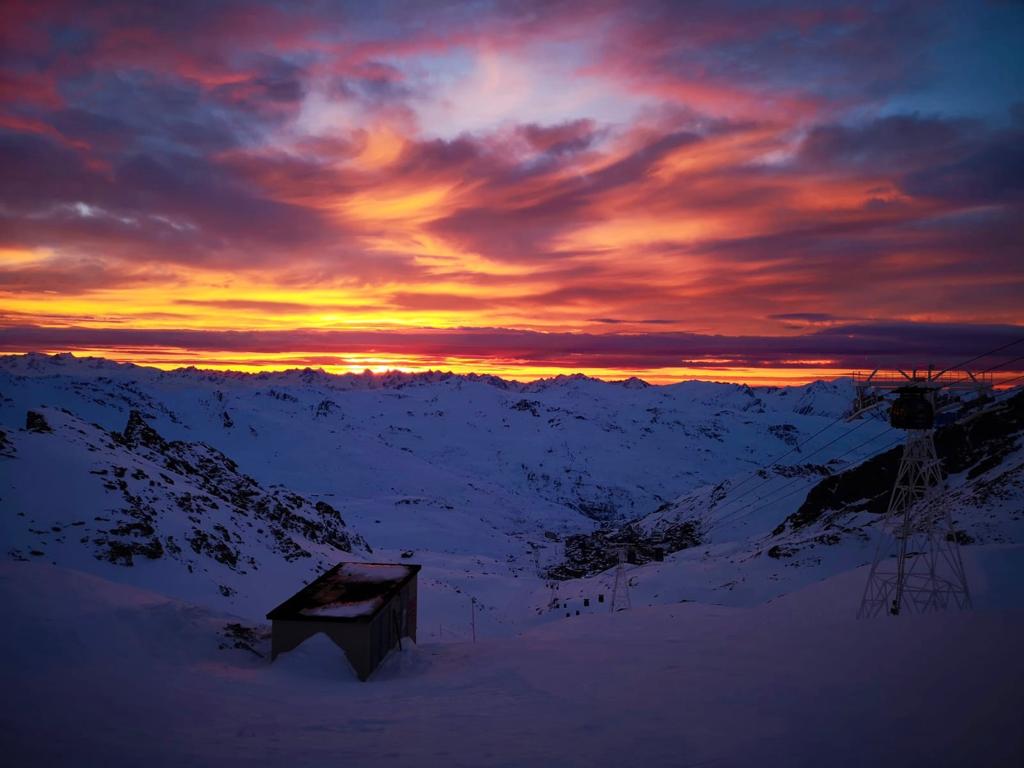 Welcome to the site of our cozy mountain restaurant which is run by a winter sports loving family.
Les Aiguilles de Péclet is known for its unique magical setting and enchanting cuisine. Set at an altitude of 3.000 meters, right at the foot of the Péclet glacier. The beautiful outside terras is located in full sun, and with its magnificent panoramic view and amazing sunsets: For the people who wants a tasty but quickfull lunch we created a snackcorner with picqnique tables and sunchairs.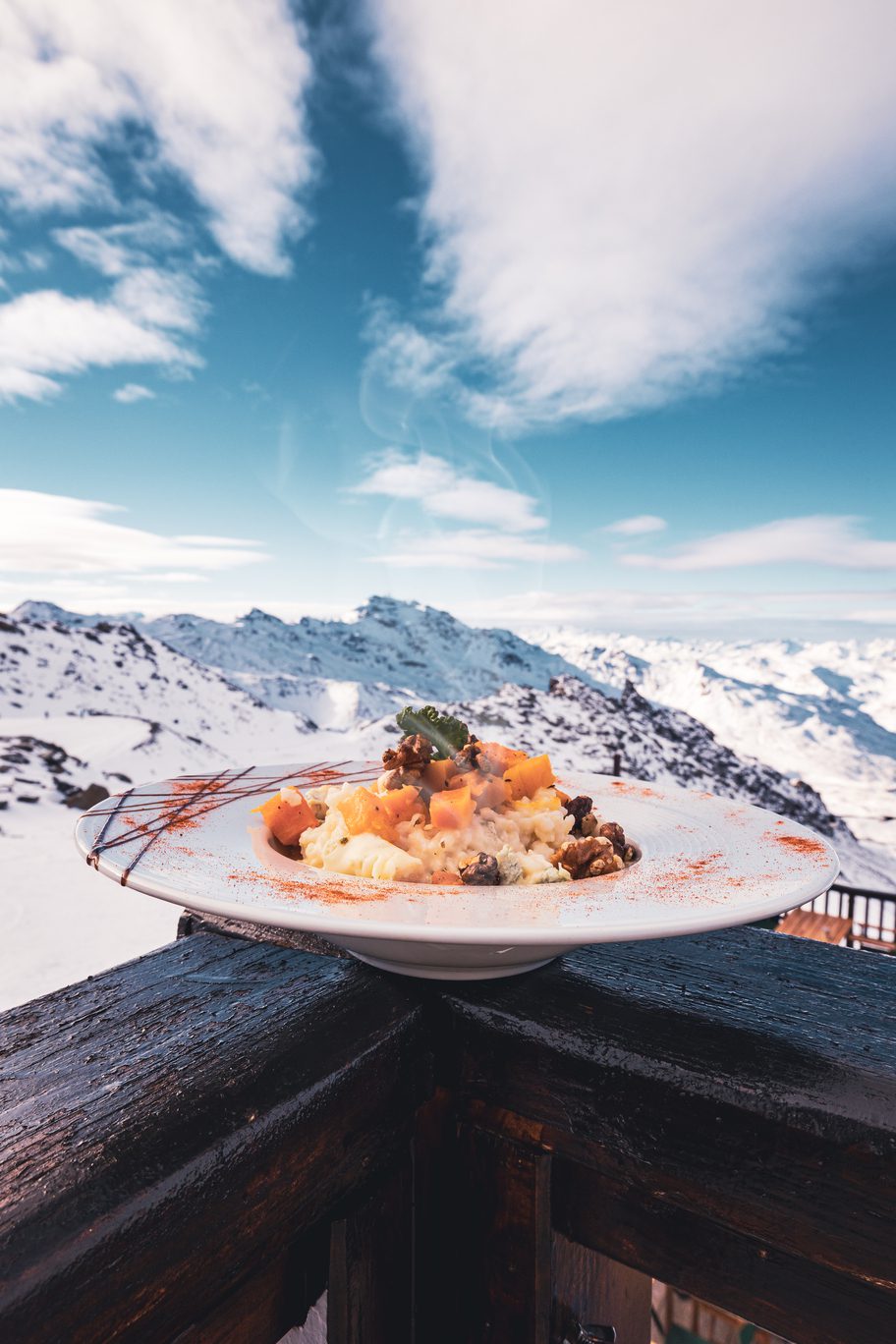 snack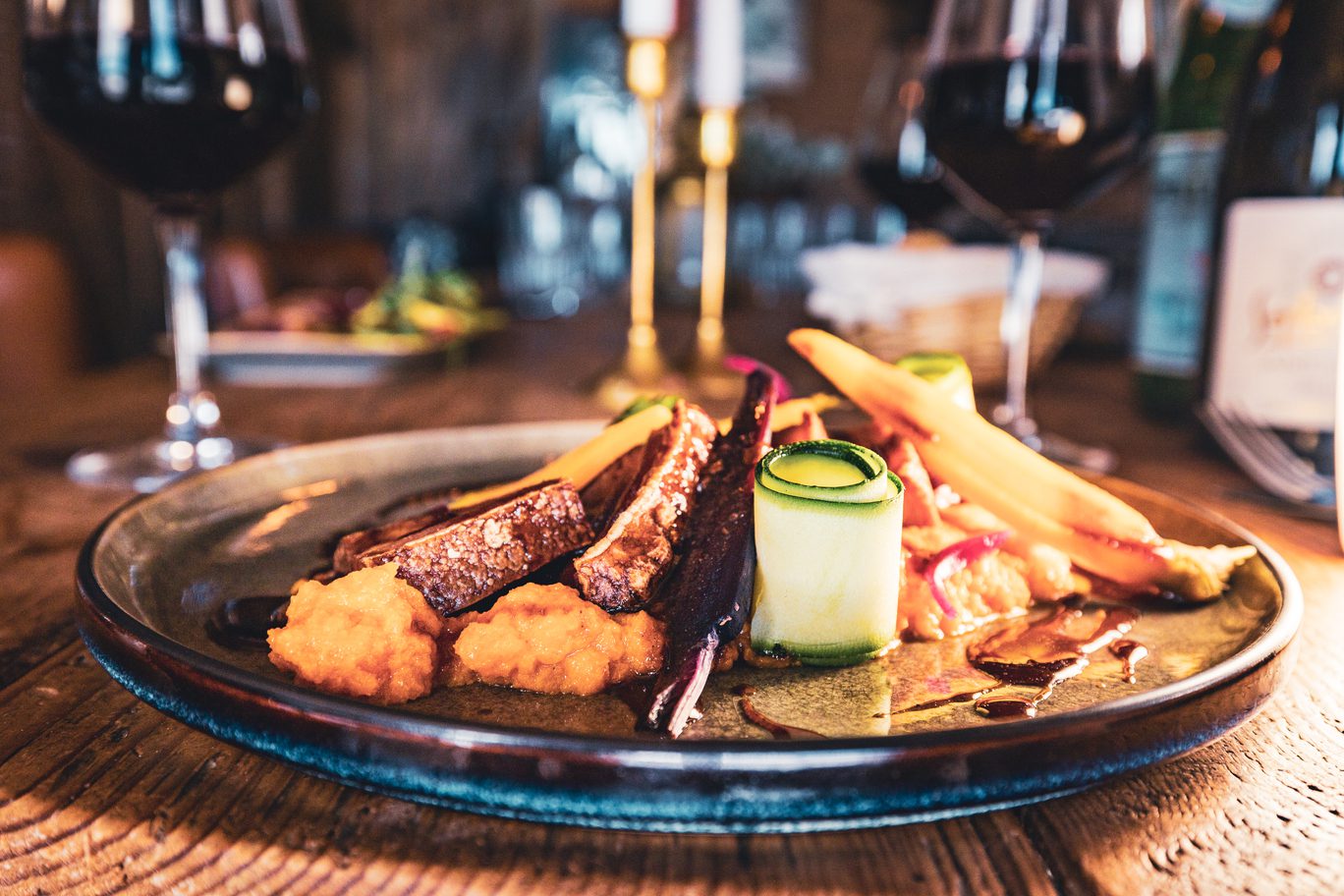 best view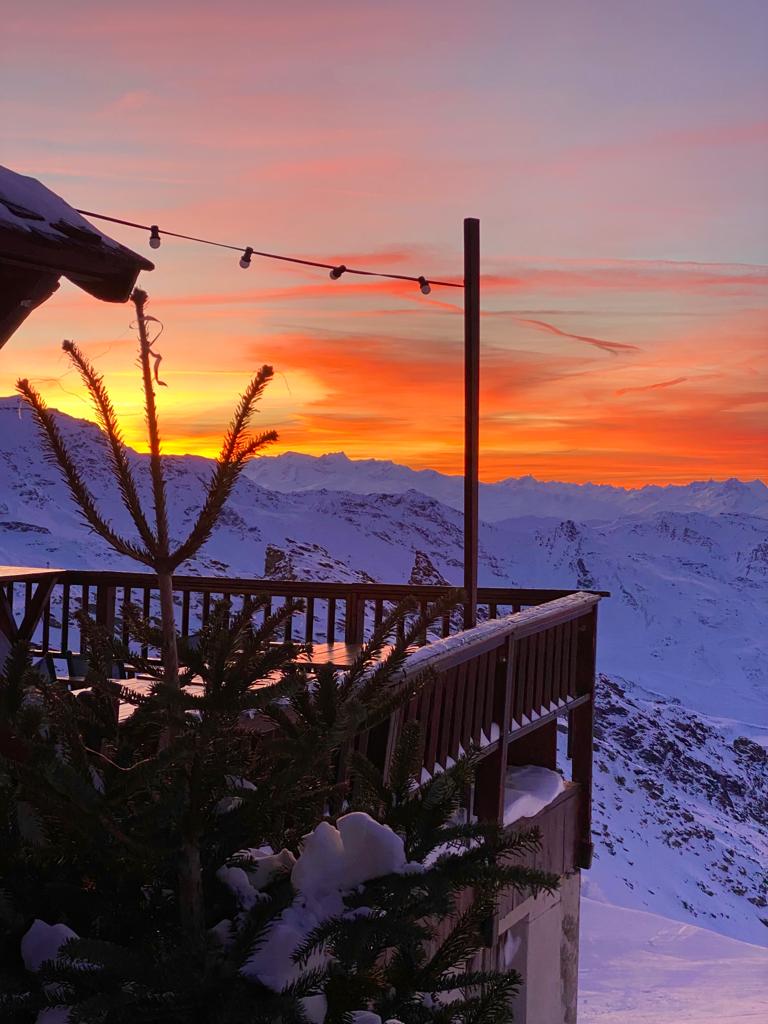 sunsets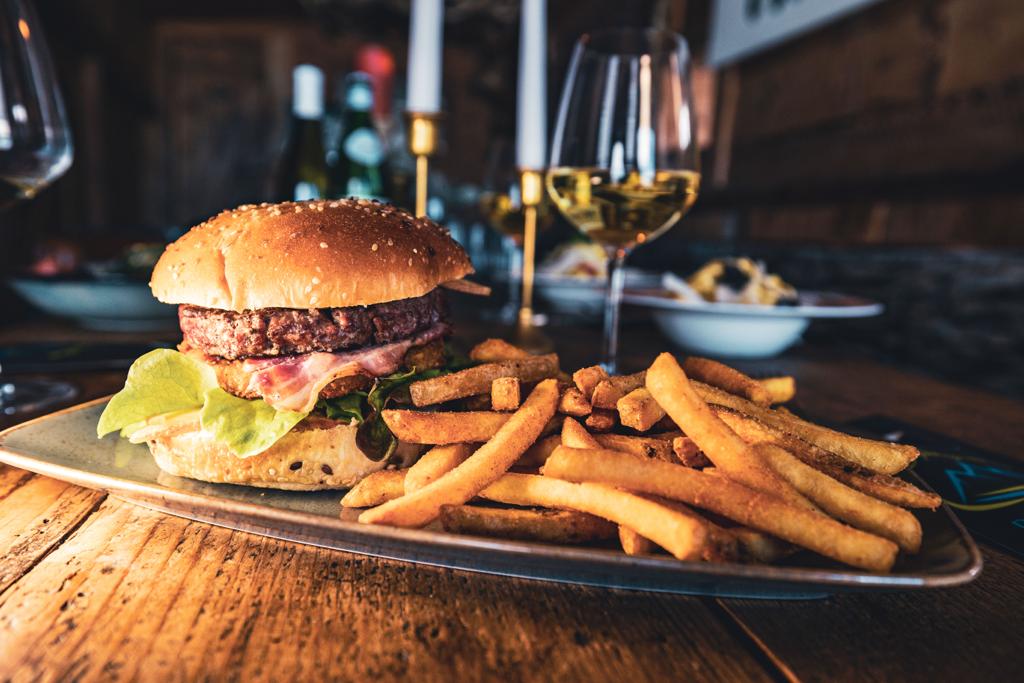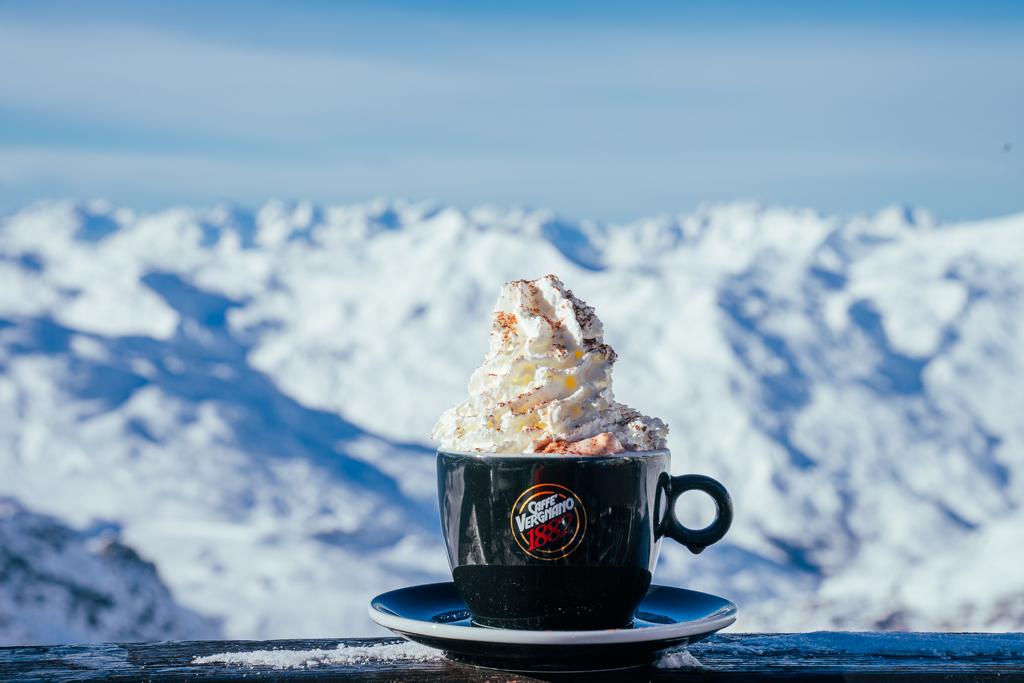 Drinks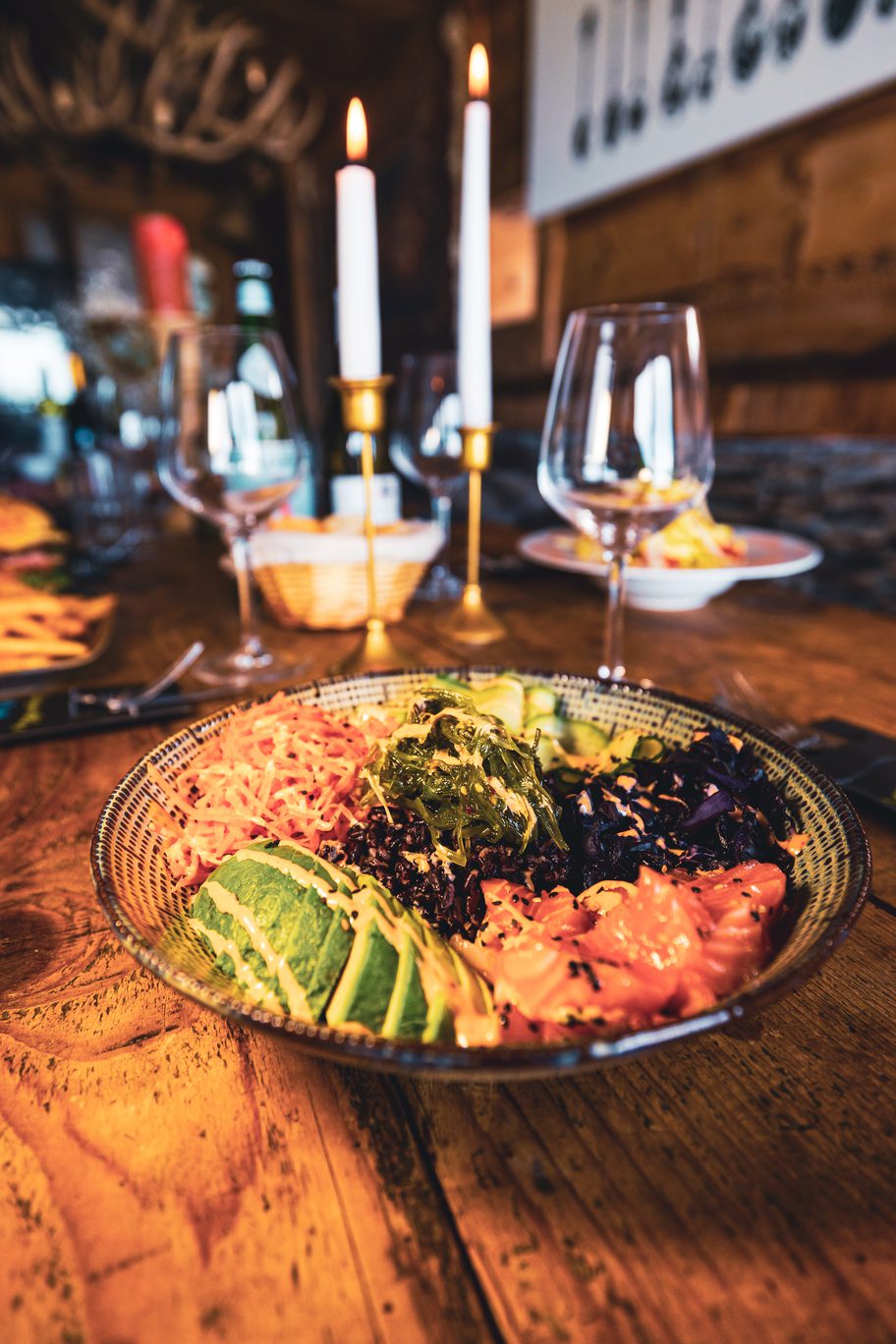 Lunch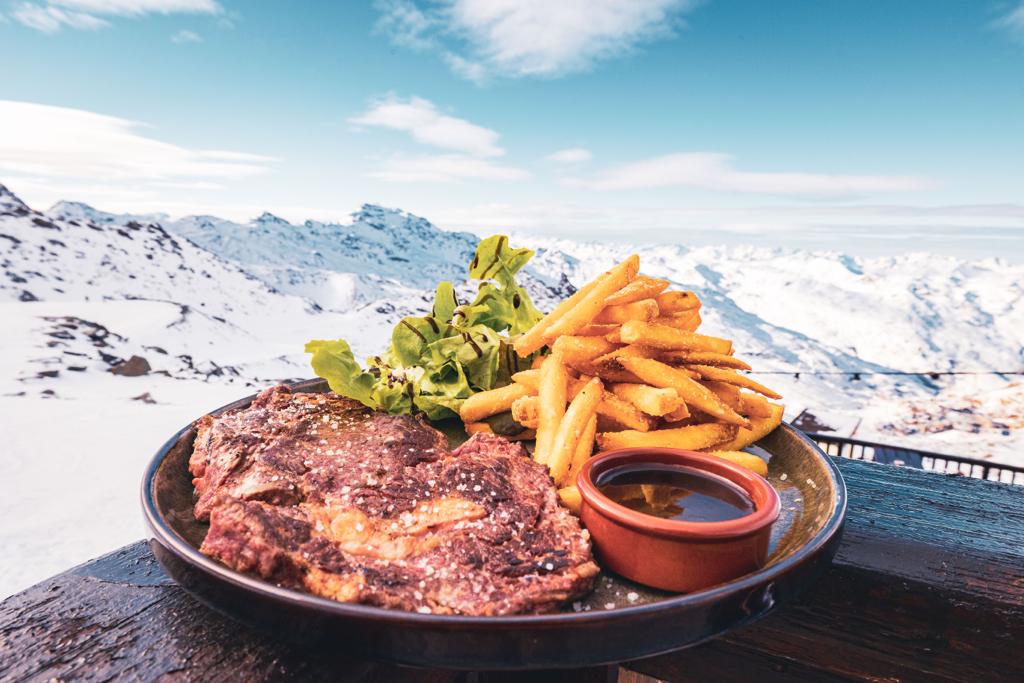 good food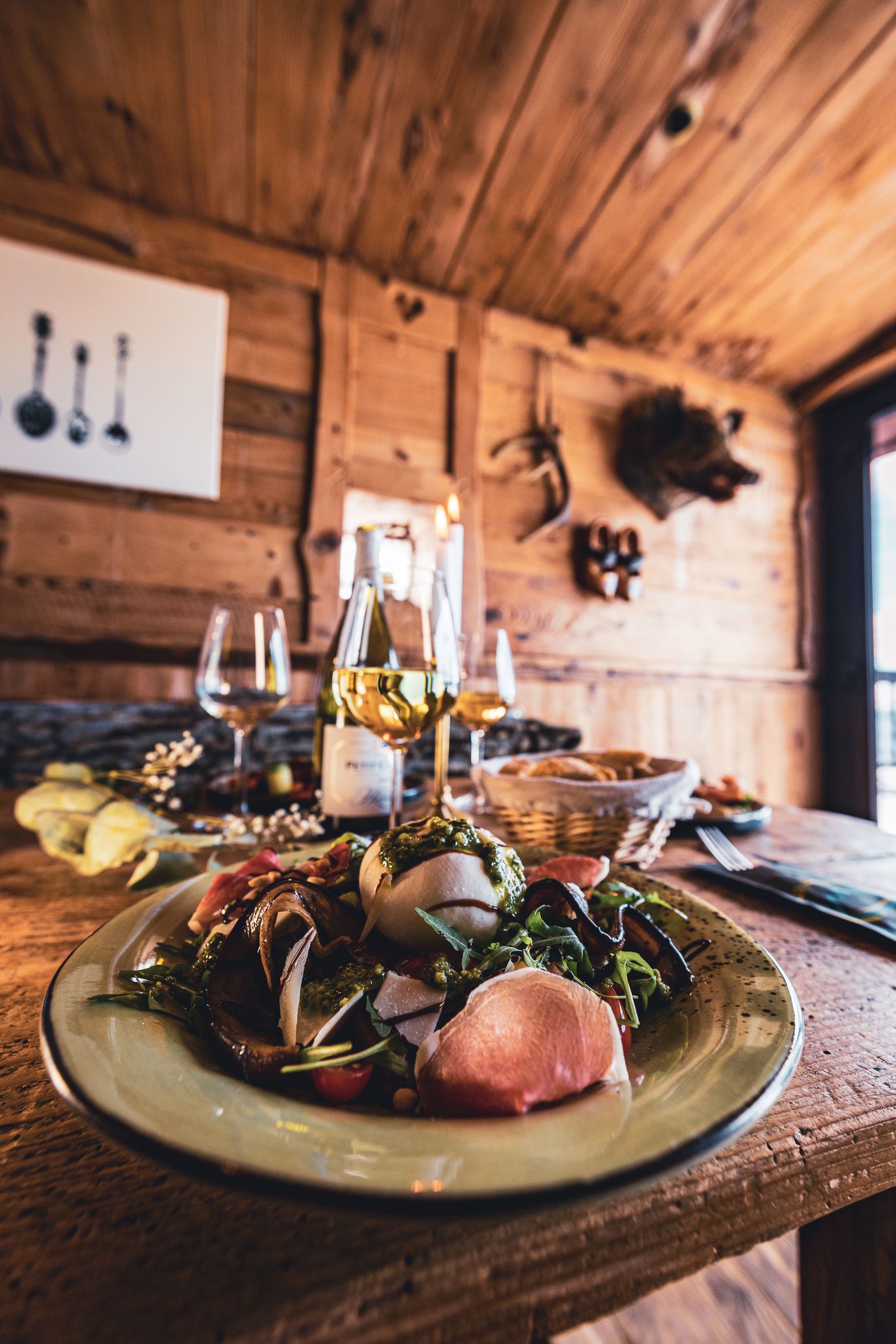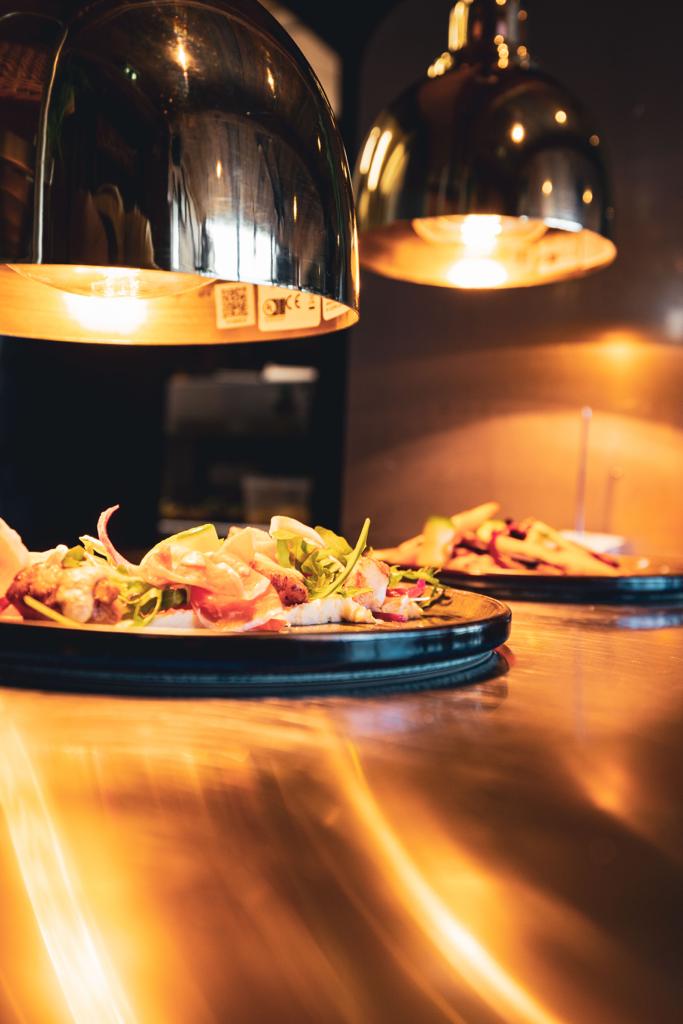 Apres ski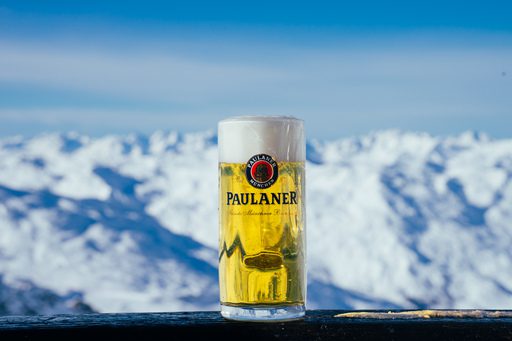 relax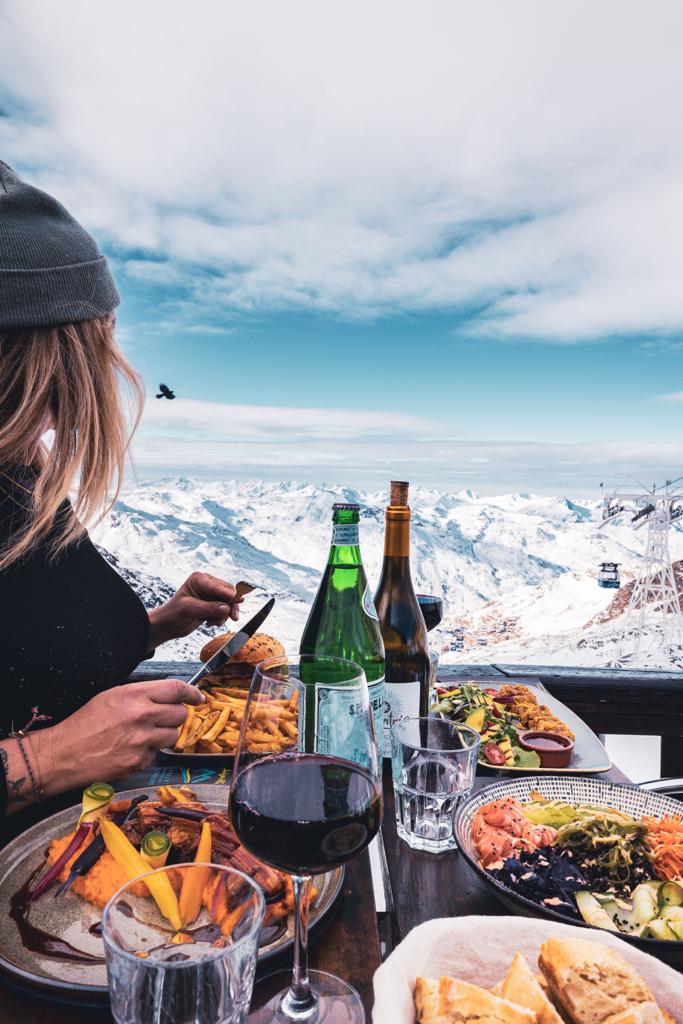 food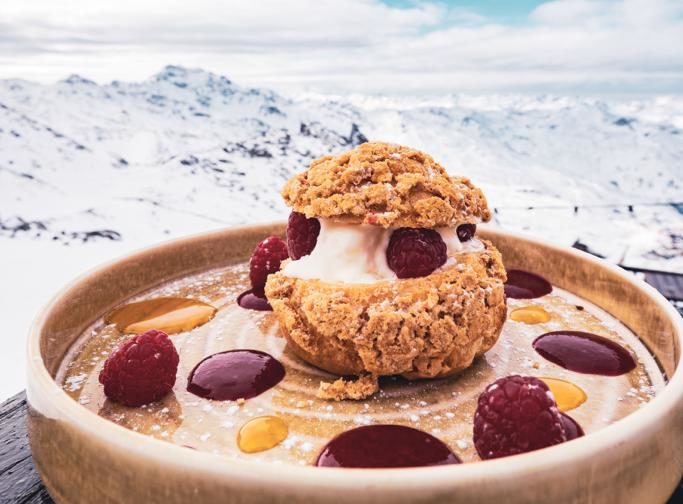 In the heart of Val Thorens is the Funtitel de Peclet, which brings you to an altitude of 3000 metres. At this magical setting you will find directly on your right side Restaurant Les Aiguilles de Péclet. The Funtitel de Péclet is also accessible for pedestrians.
Burrata, eggplant, green salad, cherry tomatoes, parmesan cheese, Savoy ham, balsamic reduction.
Tuna crisp, green salad, avocado, cherry tomatoes, sweet and sour sauce.
Black rice, avocado, fresh salmon, cucumber, red cabbage, carrot.
Rice, shallot, gorgonzola, pumpkin, roasted walnut.
Egg tagliatelle, homemade pesto, pine nuts, cherry tomatoes, parmesan cheese.
Egg tagliatelle, butter, shallot, parmesan cheese, truffle sauce and truffle slices.
Fresh scallops, creamy of cauliflower, sarrano ham, arugula, coral sauce.
Potatoes, onion, cream, reblochon, green salad, savoy ham.
Brioche bun, Angus steak 150g, raclette cheese, bacon, green salad, potatoes rösti, onion confit, homemade burger sauce.
Brioche bun, végétarian steak. raclette cheese, green salad, rösti potatoes, onion confit, chimichurri sauce.
Pork belly, mashed carrot, trio of mini carrots, zucchinis, full-bodied juice.
Rib steak 300g, green salad, truffle oil fries, parmesan, full-bodied juice or gorgonzola sauce.
Chocolate and salted butter caramel fondant with a white chocolate crumble.
Poached pear tart with custard and almond cream.
Vanilla cream puff with fresh raspberry sauce.
Main course of your choice
Egg tagliatelle, homemade pesto, pine nuts, cherry tomatoes, parmesan cheese.
Chicken nuggets and fries